Wanda invents world's 1st 'smart' digital sand table
Jul 24,2013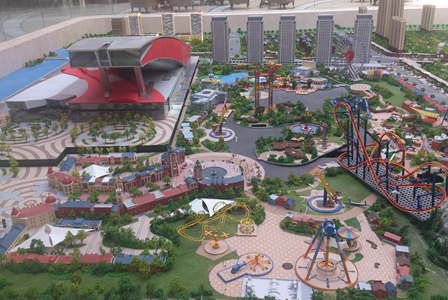 The world's first "smart" digital sand table made its debut in the Wanda Cultural Tourism City in Harbin, Heilongjiang Province on July 20.
The sand table, invented by the Wanda Cultural Tourism Institute, features the most complicated workmanship and functions, cutting edge smart technologies and amazing display effects.
It is also the largest sand table in China with a total area of 224sqm.
The sand table enables visitors to experience the grandeur of the Wanda Cultural Tourism City before its completion.
The Harbin Wanda Cultural Tourism City began construction on April 28, 2013 with a total investment of over 20 billion yuan from Wanda Group. It is scheduled to open to the public in 2017. The complex will be the largest of its kind in Northeastern China.