Wanda Cultural Tourism Institute holds 1st English Debating Contest
Sep 13,2013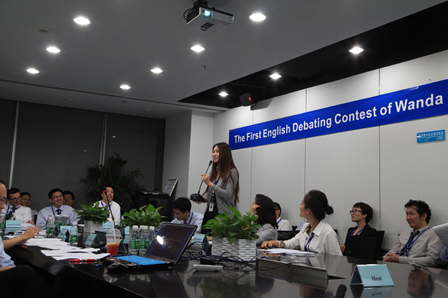 On September 11, Wanda Cultural Tourism Institute held its first English Debating Contest where 10 teams from 14 departments competed in 14 matches.
The institute has more foreign employees than any other branch in the Wanda Group headquarters. To ensure smooth communication, the institute asked its staff to learn English and take English lessons every weekend starting from this April.
The debating contest aims to further promote the awareness of leaning English and assess their learning outcomes.