Wang Jianlin meets with Yan Bao Hang Foundation director
Oct 10,2013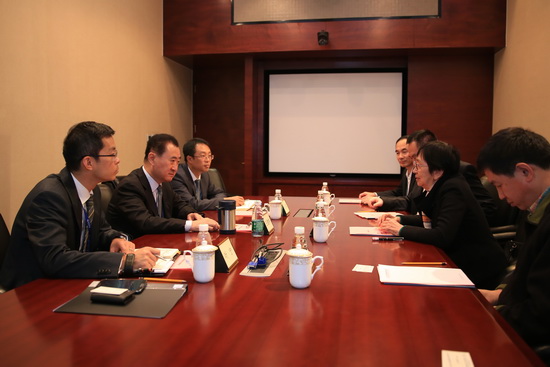 Wanda Group Chairman Wang Jianlin met with Yan Mingguang, Director of Yan Bao Hang Foundation at Wanda Group's headquarters on October 9.
The Shanghai-based foundation was established in 1991 and is committed to poverty alleviation and improves education and access to medicine in impoverished areas.
Zhang Lin, Executive President of Wanda Cultural Industry Group, and Ye Ning, Vice President of Wanda Culture Group, also attended the meeting.