Yuyao plaza postpones opening, donates 3m yuan to flooded areas
Oct 24,2013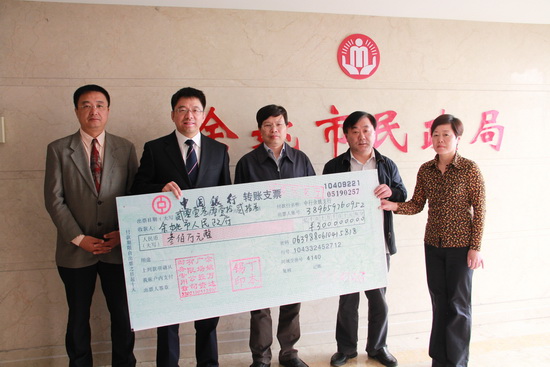 Wanda Group canceled the opening ceremony for its Yuyao Wanda Plaza in Zhejiang Province, instead choosing to donate the entire ceremony budget, a total of 3 million yuan ($493,240) to help reconstruct flooded areas in the city.
Triggered by the devastating effects of Typhoon Fitow, Yuyao suffered its worst flood disaster since 1949 in October. More than 70% of surrounding urban areas were inundated, causing traffic to become paralyzed. The disaster resulted in total damages of 27.6 billion yuan.
Wanda Group reacted promptly to cancel the plaza's opening ceremony, which was scheduled for October 18, and donated 3 million yuan to support the post-flood reconstruction.